Hostel Reviews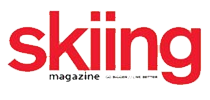 If you don't know anybody in Jackson with a couch or basement floor, finding affordable lodging—short of breaking the law—isn't easy. Our home for two nights is The Hostel, ideally situated at the base of the resort. Despite its modesty, it's arguably the best location in Teton Village…….There's a ski-tuning room, … coffee and tea, fireplace and living area… The hostel is close, too. In ski boots, we walk one minute to the gondola…"
"Don't let the name deter you — the rooms at this hostel are private, with bath. Skiers of all stripes looking for a killer deal on slopeside lodging come here."
"If you came to Wyoming to ski, not to lie in the lap of luxury, get yourself a room at The Hostel and hit the slopes. Called "the soul of Jackson Hole," it's a great bargain for those who don't need the trimmings. And it's not a dormitory, either — comfortable but simple private rooms (about the caliber of a roadside motel) hold up to four people; they have either one king bed or four twins. There's also a good place to prep your skis, a library, and a common room with chessboards, a Ping-Pong table, a fireplace, a refrigerator, Internet access, and a couple of TVs. You can walk to the Mangy Moose and other fun spots, and nobody will be able to tell you apart from the skiers staying at the Four Seasons."
"The only budget alternative in Teton Village is legendary: The Hostel."
"Top Ten Adventure Towns of the World… Jackson Hole lives from adrenaline tourism. It profits mainly from the perfect ski and snowboard freeride conditions the surrounding mountains have to offer. It is however not just snow that the town attracts its visitors with. Also the fans of other adrenaline sports can definitely enjoy themselves here – be it bikers, hikers or paragliding enthusiasts."
"Legendary."
The Hostel in Teton Village, just outside of town, is the area's best-kept low-cost secret. (National Geographic dubs it the best budget digs in Jackson.) …The shared recreation room includes a fridge, freezer, microwave and toaster — plus there's free coffee and tea in the lobby — which can help cut your food costs.
The Hostel proved to be quite clean, comfortable, and convenient. The building had free Wi-Fi, and the common area was filled with board games, pool table, shuffle board and a sitting area by the fireplace where guests could read. While we didn't have much of a chance to make use of these amenities because we spent most days out in the park, we did enjoy the complimentary tea and coffee dispensed by the friendly staff in the main lobby. This is also where you could collect packets of soap and shampoo (though we had brought our own). It was at the suggestion of one of these front-desk receptionists that we headed to the Taggart Lake Trail upon arrival the first day, and it did not disappoint.
The Hostel at Jackson Hole is the only inexpensive place to stay slopeside at Jackson.
The Guardian ranks The Hostel as one of the five best ski Hostels in the World. "The Hostel… at the Jackson Hole mountain base, is packed with glamorous places to stay – with price tags to match. This slopeside hostel offers just as warm a welcome, but at cash'n'carry prices. Crackling fires, ping-pong, pool table and a ski waxing area … plus rooms sleeping 2-4. Guests can ski to the hostel's front door."
If you want to take the hassle out of ski trips—loading the car every morning, finding parking, battling après-ski traffic—it helps to stay on the mountain. But slopeside accommodations, as lovely as they are, will cost you… especially in Jackson Hole. You may not do hostels anymore, but the Hostel, within a few ski-boot steps of Jackson Hole's gondola and tram, just might change your mind. With recently renovated rooms that come with one king or four twins (and private baths), it's more hotel-motel than college dorm.
Best Budget Digs in Jackson, Wyoming: The Hostel